BMW City Cases
Jim Patton supplied pictures of his BMW City cases. He commented
Width is about 29" with City Lids -- maybe a little more, but not to 30".

Capacity -- left bag becomes a glove box. Holds several pairs of gloves, maps, and a quart of oil. Right bag is bigger than the left bag was with the big lids. I use my left Kathy's liner on the right side with the City Lids.

To attach the lids, I removed the rivets and replaced them with stainless bolts and self locking nuts. It takes about 20 minutes to put the big lids back on.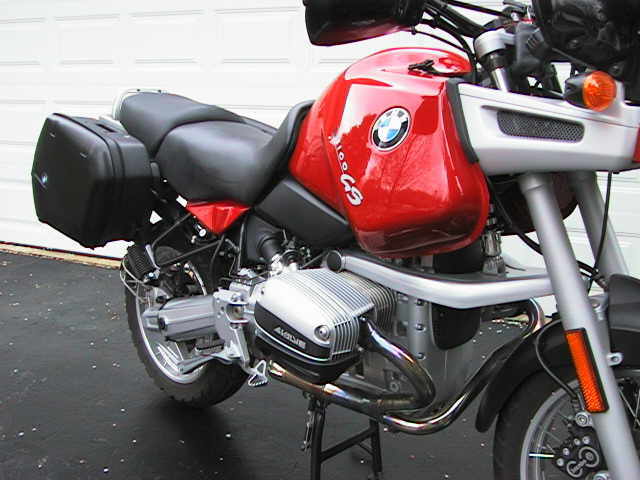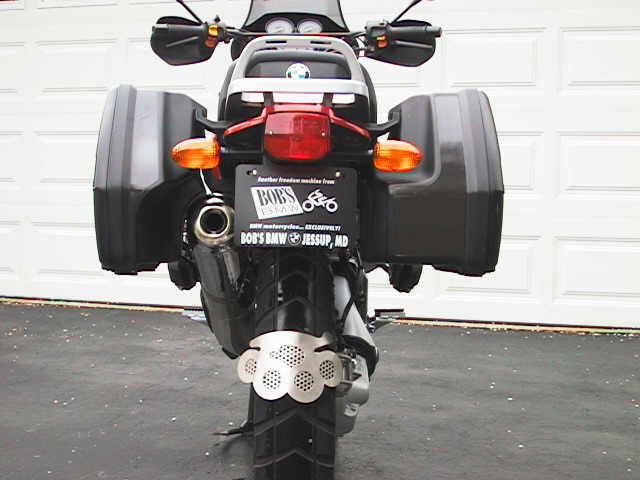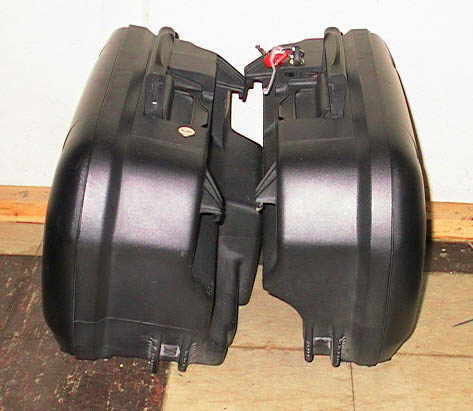 ---
---
This page is for information only. NO COMMERCIAL CONTENT.